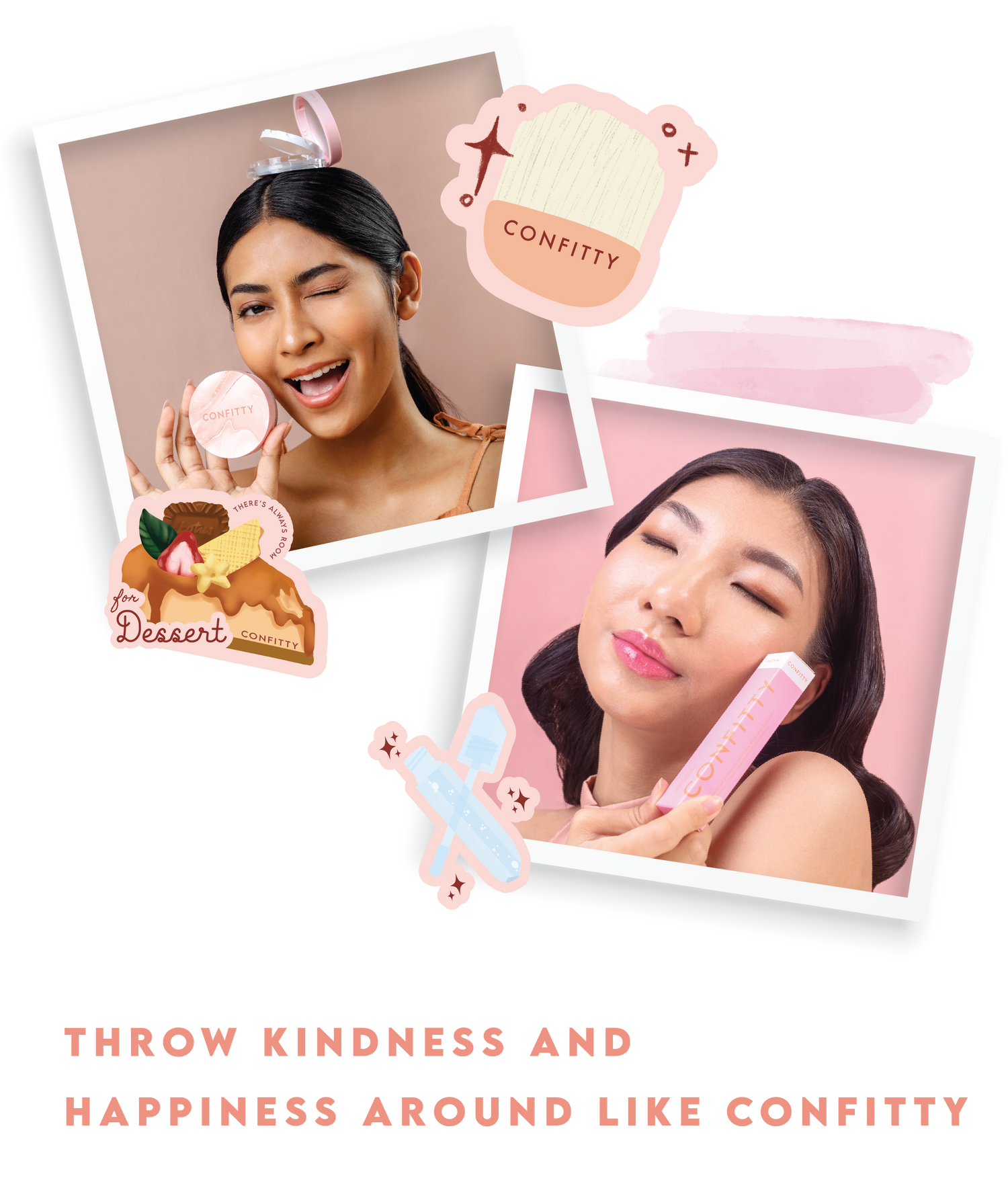 CONFIDENCE IN BEAUTY
CONFITTY IS INSPIRED BY THE STRUGGLE US WOMEN FACE EVERY DAY. INSECURITY MAKES WOMEN WANT TO HIDE FROM THE SPOTLIGHT AND ARE AFRAID TO SHINE. US WOMEN ARE SO OCCUPIED WITH COVERING OUR FLAWS AND SOMETIMES WE EVEN LET OUR BEAUTY WITHIN ARE COVERED UP TOO.
IT FEELS LIKE CONFITTY'S PURPOSE TO ENCOURAGE WOMEN TO BEAT THEIR INSECURITY, TO BE CONFIDENT. BY MAKING THEM FEEL BETTER ABOUT THEMSELVES TO REVEAL THEIR TRUE PRETTINESS.
CONFITTY IS HERE TO BE YOUR BESTFRIEND.
WITH CONFITTY, YOU ARE HEARD.
CONFITTY DEVELOP AND PERFECT ALL PRODUCTS FOR WITH BEST INGREDIENTS TO MEET WHAT #CONFITEAM NEED.DEDICATED ONLY FOR YOU.
MOST OF ALL, CONFITTY IS HERE TO BE YOUR FRIEND SO THAT YOU CAN BE YOUR BEST SELF-CONFIDENTLY.