Regular price
Rp 220.000
Sale price
Rp 220.000
Unit price
per
Sale
Sold out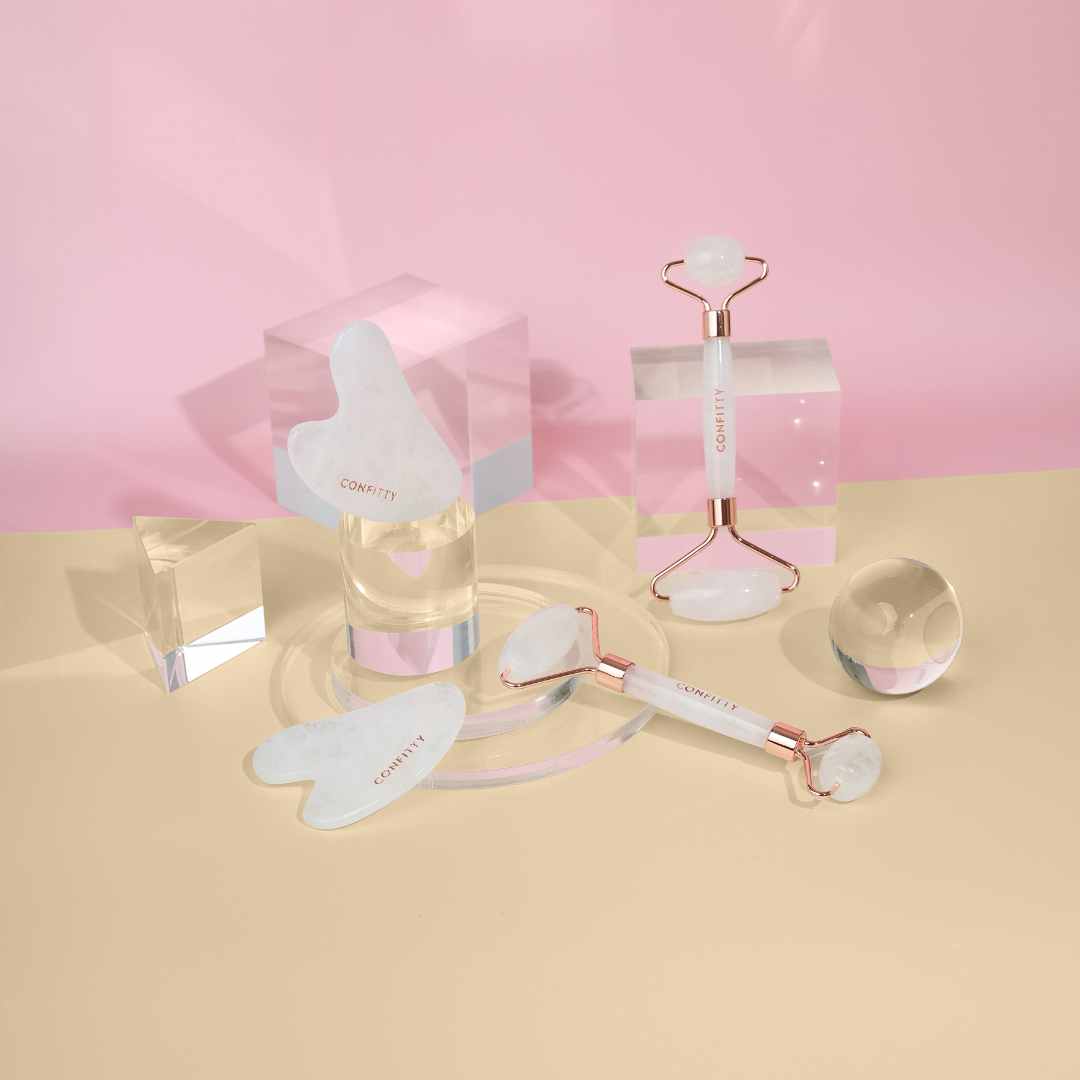 #CONFITTY Clear Quartz Face Roller
About Face Roller:
Our facial roller helps to instantly contour the face, provides de-puffing, promotes lymphatic drainage, detoxifies, reduce wrinkles, tightens pores, increases circulation throughout the face and enhances your skin care products' absorption.
Clear Quartz Crystal To Help:
Heal
Amplify energy
Aid concentration and memory
Balance your energy system
How to Guide
Eye

Use the small roller to tone the lids and under-eye area. Move from the inner corner of the eye area to the ear.

Nose, Lips, Chin

Use larger roller to work from the nose out to the ear. Continue with the upper lip, lower lip, and the chin. Roll along the lower jawline of the chin, making your way to the ear lobe. Repeat on the other side.

Jawline and Neck

Start at chin and swipe upward toward cheekbones. Make sweeping motions up under the chin towards ears, then down the neck toward the collar bones.
Forehead


Move from the center of the forehead beginning or the hairline, rolling towards the ear, down to the temple. Repeat 4-7 times. Focus attention on fine lines and eyebrow furrow.
View full details